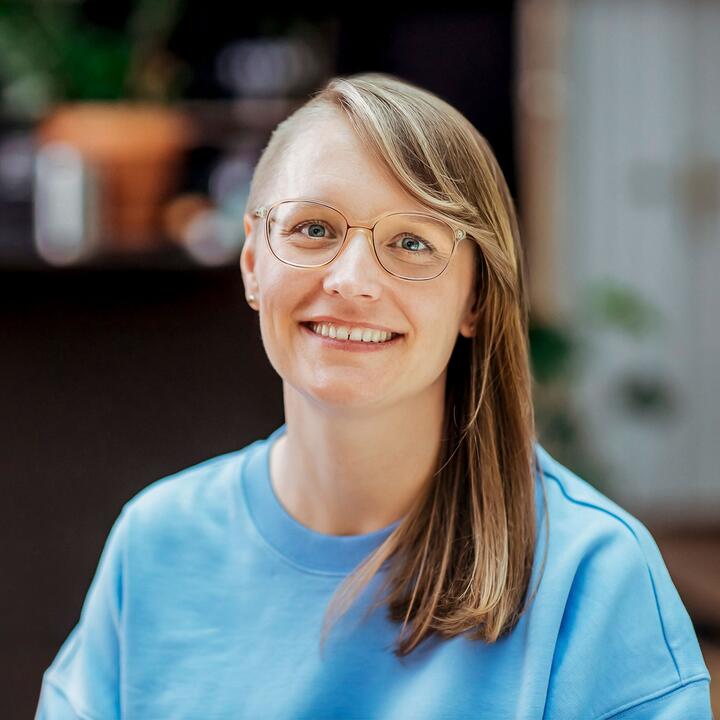 Johanna's mission is "Authenticity at work": Creating space for people to collaborate with authenticity – at work. And it's also an apt description for her own professional journey: With a diploma in business engineering, her first jobs in research and management consulting were naturally more focused on numbers and processes. Yet from there, she took a more people oriented turn. Having worked as a part-time facilitator for some years already, she co-founded a Design Thinking and Innovation consultancy in 2016: INNOVATION RADICALS. Building, leading and ultimately closing her own company was surely one of her most impactful experiences. And the journey continues. After several years as a freelance facilitator and consultant, she decided in 2022 to join dwarfs and Giants. Today, she focuses on Organizational development, Innovation, Team development and Moderation.
What is the main focus of your work at dwarfs and Giants?
Creating cultural change through Innovation work
Shaping & facilitating participatory multi-stakeholder processes
Designing & moderating large-scale, interactive conference formats
Purpose-based coaching of (leadership) teams
What have been your most important learning experiences? 
One was definitely founding, shaping, leading and ultimately closing INNOVATION RADICALS. On the one hand, this was an important step for me personally: creating an organization, in which I can work so close to my own purpose like I've never done before… It was amazing! At the same time, we founders had so many struggles: How do we want to organize ourselves? How do we want to collaborate? What is our work really about? And on top of that the constant balance of leading others as well as ourselves – it was challenging ;) "Failing" with INNOVATION RADICALS really forced me to have a very honest introspection. That was a very impactful experience for me – personally and as an Entrepreneur. What first felt like losing my identity turned out to be immensely identity forming.
How did you get in touch with New Work?
For a long time I have been holding the question: What is it that I, as Johanna, bring into my work? Because I observed that me "being me" made a difference – but how exactly? This led me to "Authenticity at Work": I accepted that I am at my best if I am being my authentic self. And that I can trust my authenticity to work, meaning also that I need to allow myself to be authentic to do my work. Ultimately, I believe this is not only true for myself, but for all of us. And for that, I want to empower other people and organizations. That's what I understand of "Wholesomeness" and why I am passionate about New Work.
Contact:
j

[dot]

rosenbusch

dwarfsandgiants

[dot]

org
dwarfs and Giants runs on Holacracy 5.0: