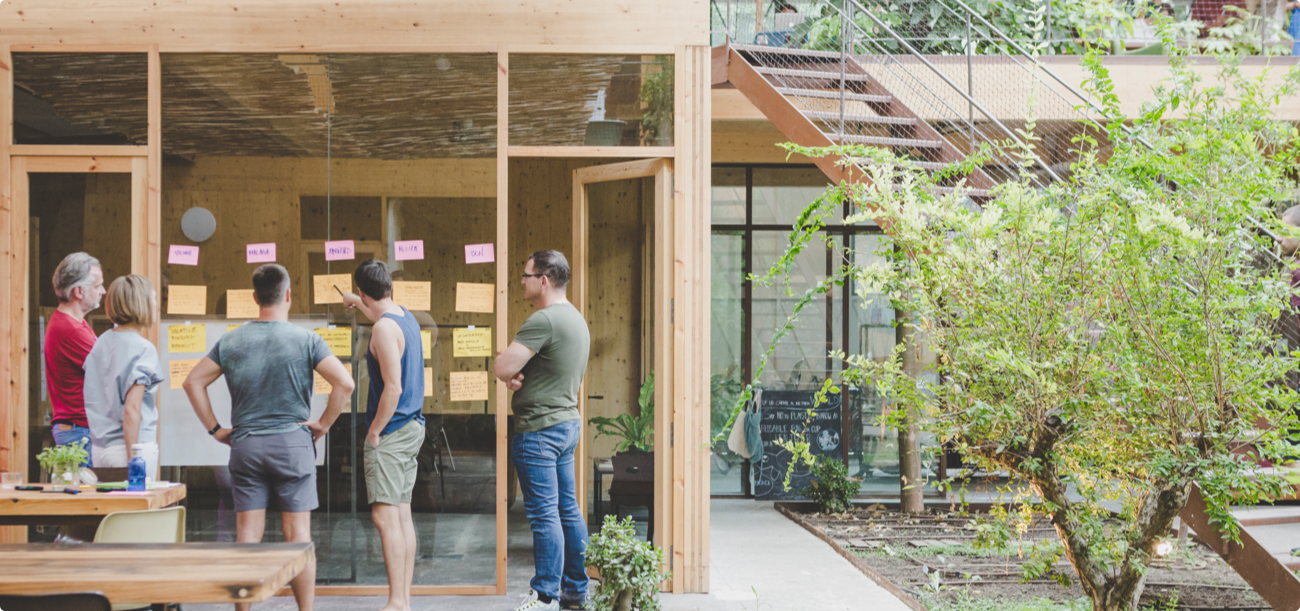 All this agile purpose self-organization stuff sounds great in theory. But this is why it would never work in my organization. Sound familiar? We believe that every organization that feels a responsibility to its employees, its clients and the next generations has all the resources it needs to work in a much more elegant, creative and joyful way. It just takes the right way to go about uncovering this dormant potential. Based on vision, touching hearts and minds, but in digestible, implementable steps. 
We are an organizational test lab and consulting firm, experimenting with all the cutting-edge practices of new ways of working and translating them so that your organization can use them today. 
What sparks your curiosity today?
A lot has been written about how different organizations reinvent themselves. So how do you know which path is the right one for you? From our experience of helping client organizations large and small find their path, and in our own internal experiments as an organizational innovation lab, we know that there's no one-size-fits-all approach. 
But the best approaches tend to follow similar principles: Purpose, Transparency, Distributing Authority, more Autonomy with more Collaboration and Evolutionary Learning.
So even though every organization needs to find its own path, the direction seems to be similar. And wherever you are on that journey, whether you are a self-organization pioneer looking for a better conflict resolution system or an SME looking to rethink your silo structures or your approach to strategy, there's always a workable next step into a better direction.
A better work is possible! A better work is possible!
A better work is possible! A better work is possible!